BELL-MORE LABS, INC.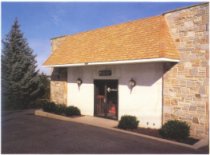 Bell-More Labs, Inc. has a 16,000 sq. ft. plant in Hampstead, Maryland.
We are independent. Bell-More is completely independent, not part of a larger company. Actually we are one of the few companies in the United States with our capabilities that is independent. Every customer gets the same personalized attention.
We observe confidentiality. Confidentiality is assured so that your products, formulations, and processes will remain yours.
We have the equipment. From our Stokes freeze dryers to our Metromatic vial washing machines, we utilize state of the art equipment. Our operation is housed in a recently updated building. The equipment and facilities are completely validated and operated in compliance with Current Good Manufacturing Procedures.
We are responsive. You can count on us for prompt proposals and quick answers to inquiries. We strive to minimize red tape; turnaround is fast, and pricing is competitive.